Interior Decorator Barbara Schaefer Will Bring Your Dream Home to Life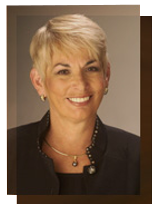 How do you make the home of your dreams come to life? It's my job to help you figure out what your dream looks like.
Simply upgrading the kitchen or master bathroom, or both, can do wonders.
If you love where you live but want a new look, or you've purchased an existing home and want to make it yours, we can discuss renovations.
Building a new home can be a challenge but I can work with you from the ground up and manage the details.
I also work with vacation home owners to freshen up their happy places.
It's a collaboration, between you and me and the contractors and craftspeople. But part of my job is to herd the cats.
I try to bring out a home's unique sense of place and work with the way people really live.
Every room serves a purpose. A relaxed place where people gather to eat, watch a game, and play. A quiet place to work, think, read. A functional place to prepare and share a meal. A personal place to take a long bath or get in a workout.
If I have a "signature", it's a combination of warm, beautiful colors, rich fabrics, fine hardwoods, custom lighting, and artful accessorizing.
I pay special attention to lighting. Refreshing, natural light, intimate accent lighting, essential task lighting, and creative, artful lighting.
Interior design is a collaborative process. Here's what you can expect:
We'll talk through your ideas and I'll show you my portfolio and give you a tour of my studio.
I'll prepare an interior design plan and a cost estimate.
Flooring, from carpet and rugs to hardwoods, stone, and tile.
Paint treatments, including decorative painting and tromp l'oeil.
Custom kitchens and bathrooms, including cabinetry, countertops, fixtures.
Home furnishings and accessories, both indoor and outdoor.
Home accessories.
Home fabrics and upholstering services.
Window treatments.
Custom lighting.
Custom architectural elements.
I'll hire and oversee quality, reliable contractors and craftspeople.
If needed, I'll travel on buying trips and negotiate purchases. I maintain a complete and current inventory of samples and catalogs in my showroom in order to source everything you'll need.
Call me at 520-615-5050 to schedule an appointment and we'll bring the home of your dreams to life.